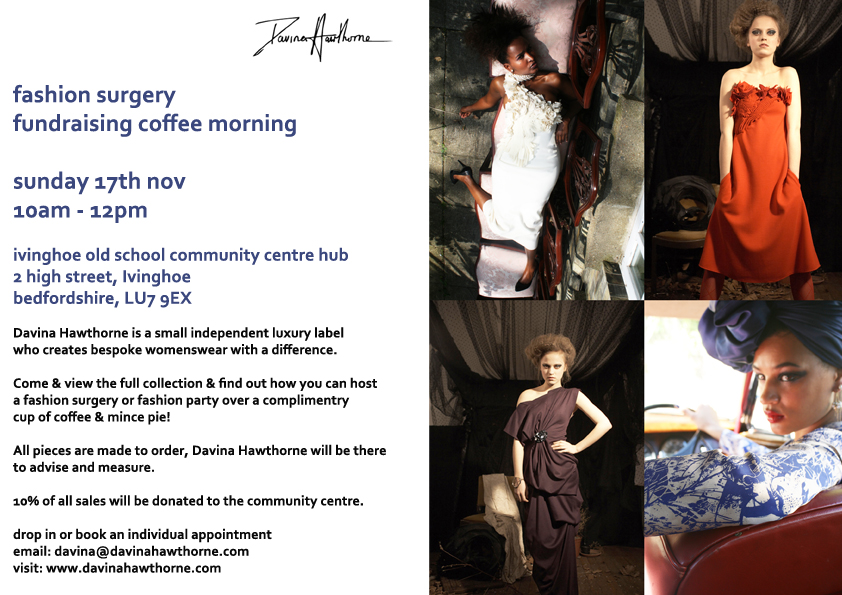 Fundraising Coffee Morning
Davina Hawthorne is a small independent luxury label who creates bespoke womenswear with a difference.
All pieces made to order, Davina Hawthorne will be there to advise and measure.
10% of all sales will be donated to the community centre.
Drop in or book an individual appointment.