Pitstone Parish Council is calling on our young people (under 18 years) to design some bright and colourful signs to encourage everyone to keep the village streets and open spaces free of litter and dog fouling. A selection of winning artwork will be converted into temporary signs and erected in our parks and playgrounds, as well as along some of our paths, over the summer when the volume of litter dropped tends to soar.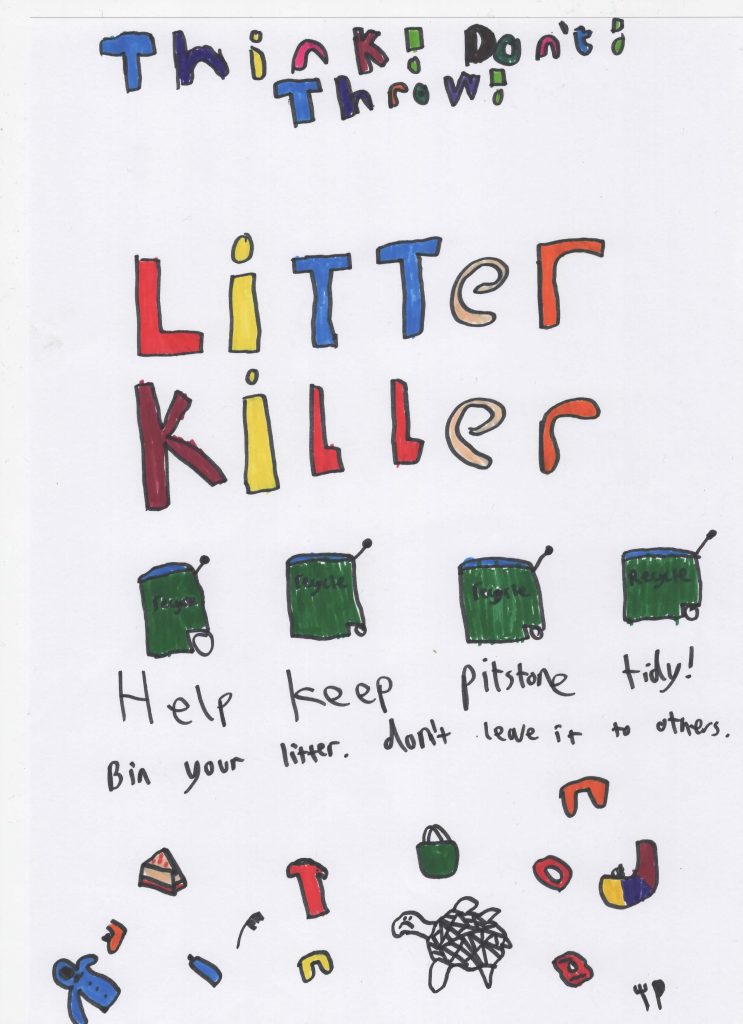 Each winner will be presented with an A2 copy of their artwork made into a sign for them to keep. They will also be able to see their winning designs up on display around the village.
How to enter:
1. Draw your design on a sheet of plain white A4 paper. Make your design as bright and colourful as possible and use big bold writing to make sure your poster is unique, stands out and can be easily read.
2. We need to use an electronic copy of your artwork, to be able to convert it into a sign, so please avoid using glitter or sticking things onto your posters. Keep your artwork flat and do not crumple or fold your poster.
3. Once complete, you can submit your entry by:
· Completing the entry form (you may already have been given an entry form by your school/club, but it is also available for you to download here: ) and returning your artwork and form to the post/parcel box outside the pavilion at Pitstone Parish Council, Pitstone Pavilion, Marsworth Road, Pitstone, Beds, LU7 9AP
· Or scan (as high a resolution as possible) and upload your artwork, and complete the online form below  (remember to keep your original artwork in case we need to rescan it at a higher resolution).
· If you don't have access to a printer or scanner, please call the parish clerk on 01296 767261 and we'll get an entry form to you.
Make sure we receive your entry by Monday 6 June 2022.
We need your telephone number and email address so we can reach you if you are a winner and get permission from your parent for your artwork to be used. We look after your data carefully, you can see our privacy policy and full terms & conditions in the relevant section of this website.