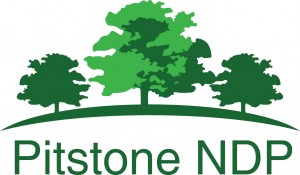 We are delighted to say that the Pitstone Neighbourhood Plan has now been officially 'made' by Aylesbury Vale District Council:
pitstones-neighbourhood-plan-is-now-in-place
We would like to extend our thanks to everyone who voted and to all those who voluntarily contributed their time in the preparation of the plan.
With your support we are delighted to announce that 97% of voters in the Neighbourhood Plan referendum held on Thursday 17th March, voted 'yes'.
This means that the Village is in favour of Aylesbury Vale District Council using our Pitstone Neighbourhood Plan to help to decide planning applications in the neighbourhood area.
Further details will follow – check back here for updates.
Your Village, Your Voice:
What is an NDP?
Your chance to have your say about what the village looks like now and how it might look in the future.
Your opportunity to shape the future of Pitstone's housing, transport, education, sport and leisure facilities and environmental issues.
A policy document that has real legal force, which has to be taken into account whenever developers apply for planning permission on a piece of land.
Click here to discover more about Neighbourhood Development Plans
Why should I be interested in the Pitstone NDP?
Our school is filling up and our village is growing.  We are losing our countryside and our views. Across the country, rural communities are under threat.  The UK is suffering from a chronic housing shortage.  District Councils are under massive pressure to meet challenging quotas for new housing stock. New houses are coming to Pitstone, but where; and are local facilities adequate?
We have the power to manage how much development takes place, where it goes, and what we get in return.
Want to know more?
Join the discussions on our Facebook page:



Email us: NeighbourhoodPlan@pitstone.co.uk

Read more in the Autumn 2015 edition of Pitstone Parish Post
Click here for NDP News
Click here for NDP Publications and Documents