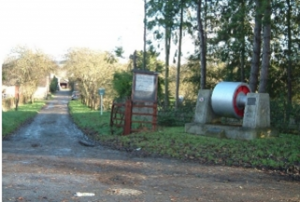 Located in Vicarage Road, opposite the Memorial Hall. The Collection is housed in farm buildings, many of which have remained unaltered since the farm was built. Indeed many of the implements and machinery exhibited are those that were used during the working lifetime of this farm. The farm, was largely built by the Countess of Bridgewater and is unusual in that it has been occupied by the Hawkins family since 1808.
It was built on the site of earlier farms and some of the old buildings survive to this day. Most prominent of these is the Big Barn, a section of which dates from the 17th century. The museum also contains many items and photographs of people and places that are part of the history of Pitstone, Ivinghoe and the surrounding villages.
The museum is run by the Pitstone & Ivinghoe Museum Society and is open to the public on the second Sunday of the month from June to October and all Bank Holiday Mondays. There is ample free parking and refreshments are available.
On open days attractions include more than 30 exhibition areas based in an old Victorian farm. Full sized Lancaster Bomber Cockpit, 2 model railways, tractors, farm machinery, 1940's room, engines, enormous rack saw, printer, bookbinder, model engines, the new Cook Collection – one man's lifetime collection of interesting historical pieces. Try your hand at pottery or lace making, browse the shop and craft market, watch a basket maker and a blacksmith or relax, with refreshments on sale all day. Take a tractor ride to the windmill or just take in the sights.
Adults £8, Children £3, dogs on leads welcome
What happens at this venue?
| Date | Details |
| --- | --- |
| 2nd Sunday of the month from June to October plus all Bank Holiday Mondays | Open Days (10:30am-4:30pm) |
| 4th Thursday of every month | Pitstone and Ivinghoe Museum Society Talks and social events. Everyone welcome. |
Contact: Museum Manager, Peter Farrar