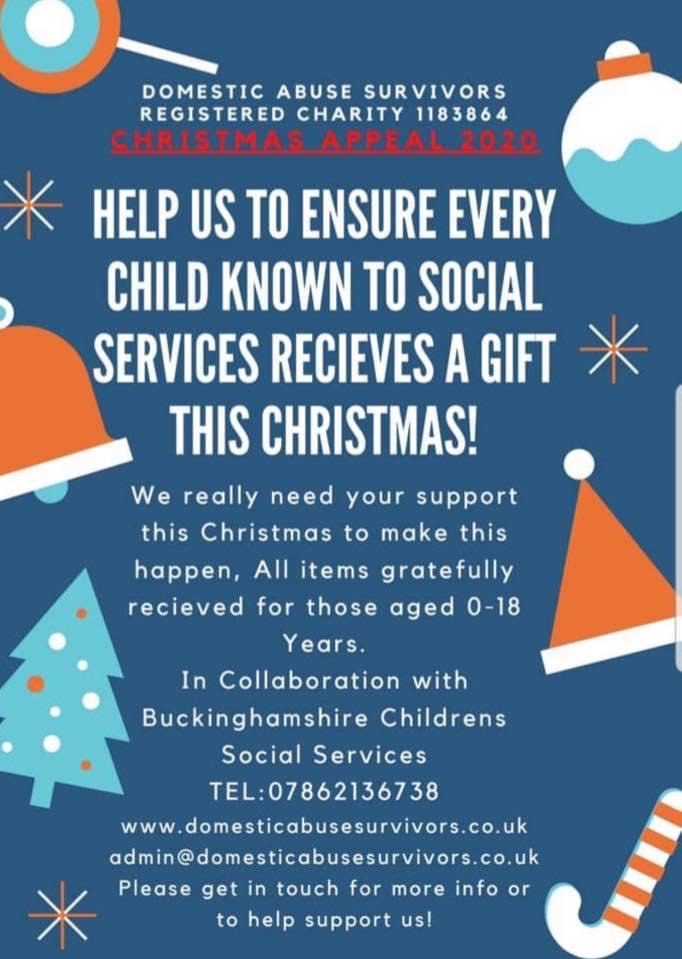 Local drop off point located at CuriosiTea Rooms in Ivinghoe.
Help to ensure that every child known to Buckinghamshire Council social services receives a gift this Christmas.
We really need your support this Christmas to make this happen. All items gratefully received for those aged 0-18 years.
In collaboration with Buckinghamshire Childrens Social Services and Domestic Abuse Survivors.
Telephone 07862136738
www.domesticabusesurvivors.co.uk
admin@domesticabusesurvivors.co.uk
Please get in touch for more info or to help support us.