As you are probably aware, Clark Contracting are proposing to amend the mineral and restoration operations at Pitstone Quarry. The image below shows the proposed master plan for the development. The website contains more information: https://pitstone-quarry.co.uk/.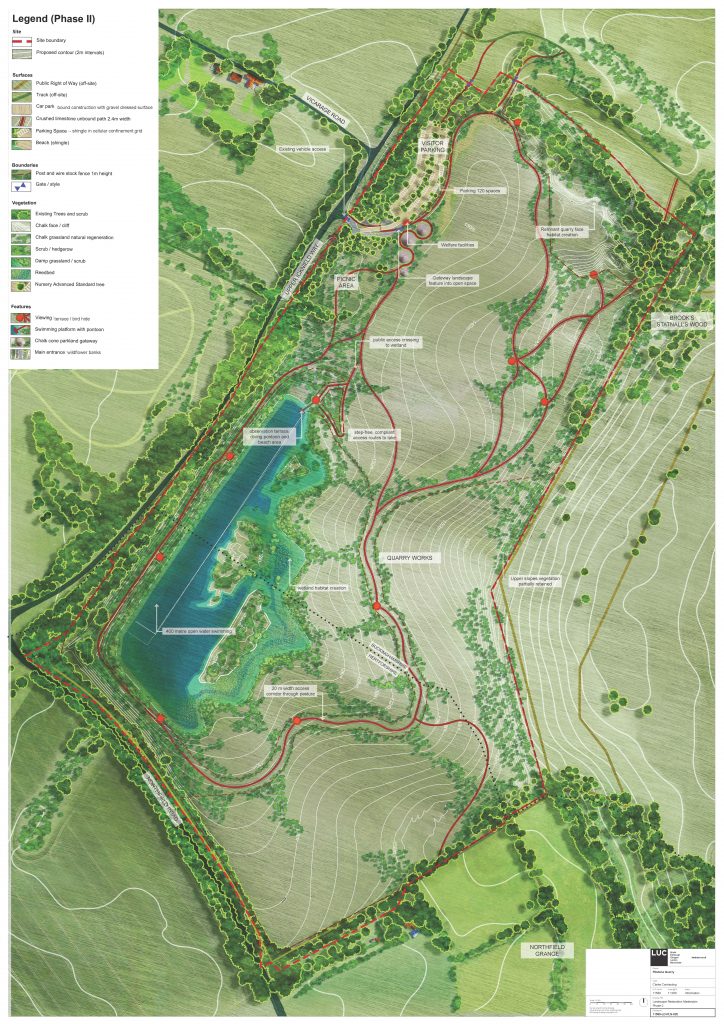 Clark Contracting are pleased to announce that they have an organised a 'drop-in' session on Tuesday 28th November between 1200 and 1845 hrs for local residents and interested parties. The drop-in session will be at Pitstone Pavilion, Marsworth Rd, Pitstone, Leighton Buzzard LU7 9AP.
This drop-in session is to enable interested parties to meet the team, discuss any aspect of the scheme, and provide pertinent comments.
There is no need to book or contact us in any way. If you require further information do not hesitate to contact the team via email pitstonerestoration@aae-ltd.co.uk.