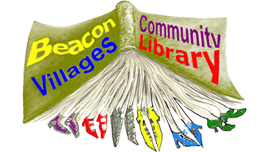 It's been an amzing achievement to secure the future of this vital asset, in the existing premises in Ivinghoe, serving the community across Pitstone, Ivinghoe, Cheddington, Marsworth, Slapton, Ivinghoe Aston, and the surrounding area. And especially so, with so many libraries having to close around the country.
The dedicated committee, who have worked so hard to make it happen, should be very proud of themselves.
The library is a charity run by a voluntary committee, and will open at the same times as before – Tuesday 2-5; Thursday 2-5; Friday 2-7 and Saturday 10am – 1pm.
"We are very fond of books," says the website, "but we are about much more than paper. Our mission is to provide entertainment, education, and local information, but also to offer a friendly pace to meet and talk and support the community.
"So whether you need a book for your homework, want to visit the Which? website for free, or would like to check what night to put your bins out – please pop in a say hello. Our library manager Michelle and our volunteers will be happy to help."
You'll find all you need to know about the library and its services on http://www.bvcl.org.uk.
The library is on Twitter at @BeaconVillages. You can also follow it on Facebook – go to the Home page and give it a "Like".
And best of all, pop in and use our wonderful new resource.