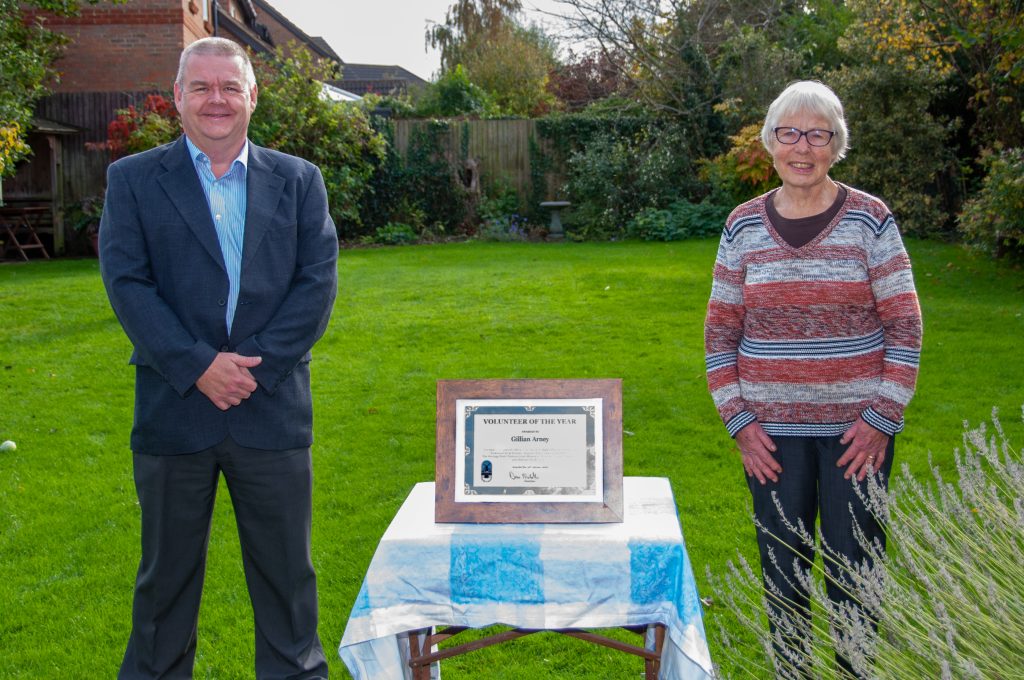 Despite the lack of annual assembly due to the ongoing Coronavirus pandemic restrictions, the parish council was delighted to present Mrs Gillian Arney with her Volunteer of the Year certificate at a socially distanced presentation event.  Gill has provided numerous years of voluntary service at St Mary's Church in Pitstone, the Festival of Art & Flowers, Beacon Villages Community Library, the Heritage Park (Pitstone Green Museum), Mums & Toddlers Committee and Pitstone Parish Council.  She was nominated by several residents whom we thank for taking the time to submit their nominations.
Very many congratulations Gill!
If you know someone who goes above and beyond to volunteer in a way that helps the residents of Pitstone, please do write to the parish council by email to parishclerk@pitstone.co.uk or by letter to 9 Warwick Road, Pitstone, Beds, LU7 9FE so that they can be considered for the 2021 Volunteer of the Year award.   Each recipient receives a framed certificate, card and £50 cheque.