The Parish Council was delighted to award a grant of £1,500 to the Friends of St Mary's Church to assist towards the installation of a water supply at our beautiful historic church.
At present, water for refreshments, the flower festival etc, has to transported to the site in water bowsers and wheeled by hand up Church Road.
The provision of water on site will greatly aid the running of the Festival of Art, Craft and Flowers which is a vital fundraising tool, and will enable a greater range of activities during the spring and summer months, to both raise money and widen the appeal of the church for the benefit of local residents and increasing tourism.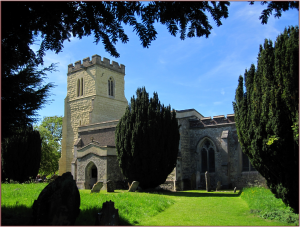 We wish the committee every success with their project.
If you would be interested in joining the committee and helping to preserve our 700 year old church, they would be delighted to hear from you.
If you are a community group and would like to apply for a grant from the parish council, please consult our Grant Awarding Policy in the first instance and get in touch with the parish clerk.
http://pitstone.co.uk/ppcinformation/expenditure/grant-information/