We received so many nominations for volunteer of the year this year, and it was such an exceptional year, that the parish council resolved to award 'Volunteer of the Year' to two people.  Both these people received numerous nominations each: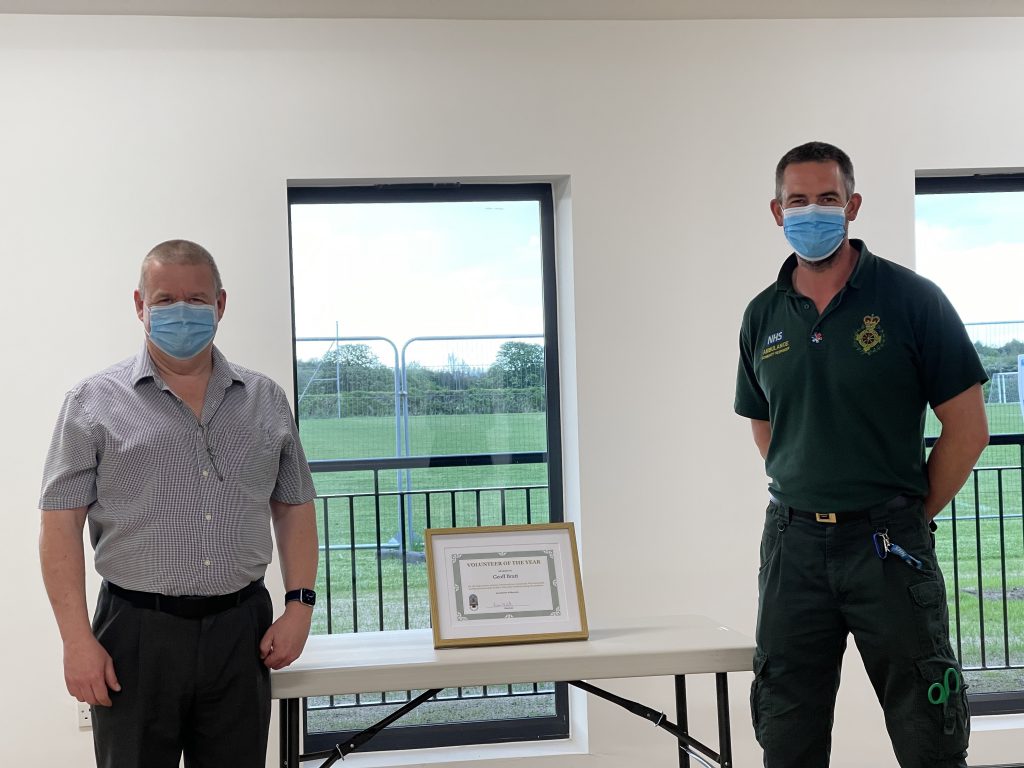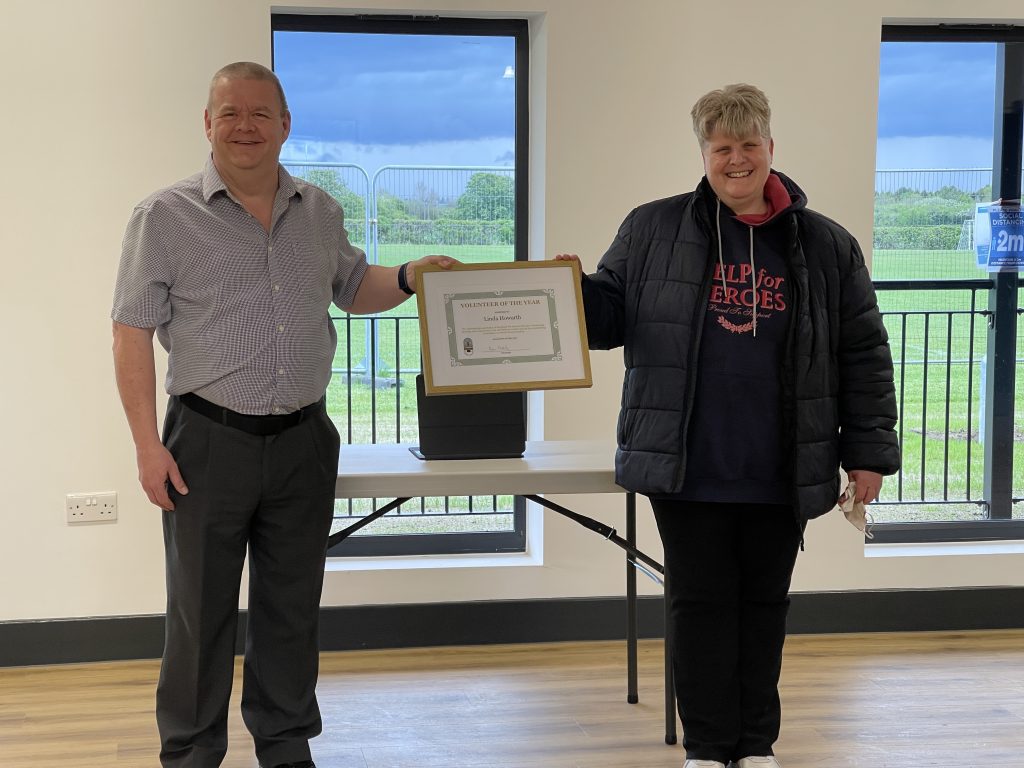 Geoff Bratt is our main local Community First Responder.  This means he volunteers for the ambulance service, and if Geoff happens to be on call when your 999 call is made, it is likely to be Geoff who is sent to provide immediate assistance until the ambulance can reach us.  Those extra minutes can make all the different in life-and-death situations.  Between October and December alone, Geoff undertook nearly 200 hours of voluntary service as a Community First Responder for our villages.   During the coronavirus pandemic, when most of us where avoiding close contact, Geoff was actively having to go into known covid infection areas to provide much needed assistance to our residents.
Many of you will already know Linda Howarth from the community events she organises at Halloween, for the Freecycle weekend and on behalf of Windmill Pre-School.  She has also been busy helping the pre-school to clear and prepare their new premises (they have been able to take over the adjoining old Children's Centre to increase pre-school capacity) as well as volunteering at the pre-school on a regular basis.
The parish council would like to congratulate both our winners, each of whom received a framed certificate and £50 cheque at individual, socially distanced presentations at Pitstone Pavilion.   We also extend our sincere thanks to both individuals for all their hard work and support of our community.
Thank you to everyone who took the time to send in a nomination.  If your nominee wasn't successful on this occasion, do consider nominating them for the 2022 Volunteer of the Year.  Nominations for anyone who has undertaken voluntary work that has made a real difference for the residents of Pitstone, can be submitted at any time between now and January 2022 by emailing parishclerk@pitstone.co.uk or writing to Pitstone Parish Council, Pitstone Pavilion, Marsworth Road, Pitstone, LU7 9AP.