The parish council is seeking quotations for a reputable, established playground equipment supplier to:
Remove the remaining frame elements from the flat seat swings
Remove the entire baby seat swing unit
Dispose of all removals
Supply and install 1 x new flat seat swing set and 1 x new baby seat swing set (frames, chains and seats)
Make good the tarmac/wet pour etc
at our Windsor Road, Pitstone, Beds, LU7 9GG play space site.
Please supply :
your broken down quotation
details of your proposed swing units (including dimensions, colourways, photographs, construction, materials, product guarantees, BS standards, maintenance requirements)
details of your company (including accreditation, experience, workmanship guarantees)
terms and conditions
your anticipated leadtime and installation date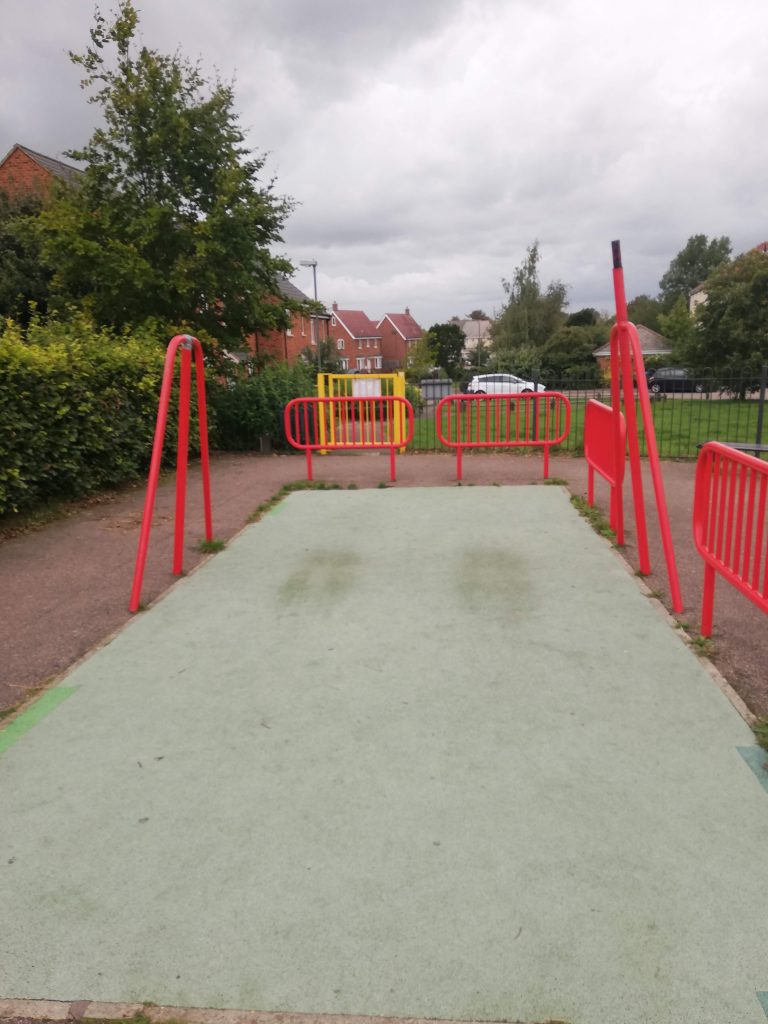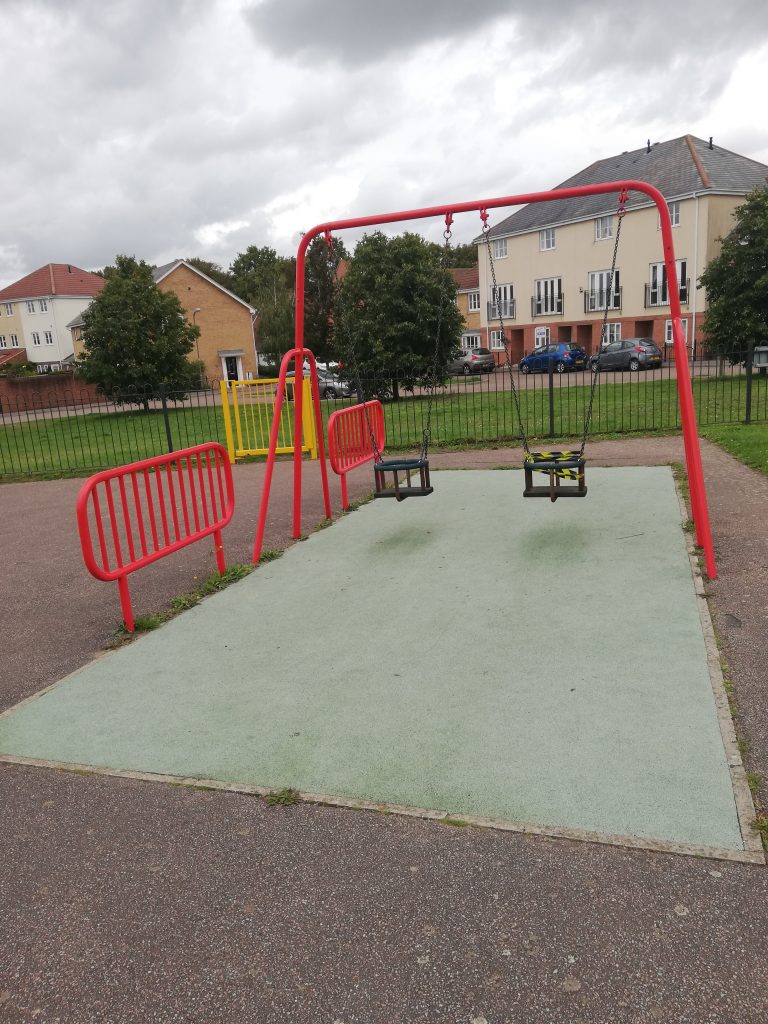 To assist your quotation work, please find above photographs of the two swing set locations. Each wet pour pad measures approx 3m across. Each set of frames measures approximately 3.2m across (into the tarmac). Update: the green wet pour by the cradle swings measures approx 271 x 116″ and is approx 1.5″ thick. The green wet pour by the flat seat swings measures 270 x 116″ and is approx 1.5″ thick. Please ensure you have considered fall heights and safety surface requirements within your quotation.
The site is open if contractors wish to visit.
Should you have any queries, please contact the parish council on parishclerk@pitstone.co.uk or 01296 767261 as soon as possible. We will keep this webpage updated with additional information provided so that all potential contractors have access to the full information.
Please email your quotation and information to Pitstone Parish Council via parishclerk@pitstone.co.uk by Thursday 24 September 2020 at the latest.
Thank you.